PINS!
From July 5, 2018 launches a new partner affiliate program PINS!
You can get 50 PINS for each standard baggage wrapping or pay for luggage wrapping (one standard wrapping is 1600 PINS).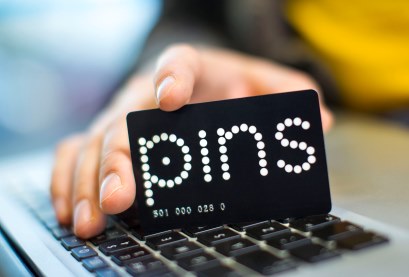 PINS is the largest international loyalty program in the region, in which participate more than 700 regional and world-famous partners from five countries: the Baltic States (Estonia, Latvia, Lithuania), Finland and Russia
Exceptional benefits of PINS card:
https://www.pinsforme.com/en/collect-pins/partner/717
Free in service (free membership in the club of privileges), delivery is free of charge by post, in the letter from Latvia; nominal (embossed number, name and surname of the user) plastic, with magnetic stripe;
The program operates in 5 countries: Russia, Finland, Estonia, Latvia, Lithuania;
Standard PINS bonuses are valid during 3 years (status PINS Air Baltic - 1 year) from the moment of charging;
more than 700 partners in the region, accruing PINS when making regular purchases (just show the card and to register at the terminal with the seller);
·to spend the accumulated PINS through registration of premium tickets Lux Express, air Baltic, for booking hotels all over the world, making purchases in stores, renting cars, filling stations, visiting cinemas, concerts, staying in hotels and so on;
To accumulate points for hotel accommodation around the world on the PINS Hotels website, and to spend points, including the possibility of partial payment by points and money (and you set the ratio by yourself!);
Cancellation of PINS is possible when ordering goods from the online catalog of the PINS Rewards gift system;
The ability to make purchases in the world's online stores and get bonuses for it;
To issue a prepaid bank card in euro (without opening a bank account in Europe) for travel, payment of any non-cash purchases and receiving a cashback in PINS from each purchase;
Join up to 8 accounts into one to quickly accumulate bonuses;
Gifts from partners: discounts for passage in the bus and so on;
Special promotions, for example "Days of Pins" allows many bonuses to award.
The unit of calculation is the PINS point. They are charged for purchases from partners at different rates or promotions.
Their validity period is 36 months from the date of enrollment. These bonuses are not equivalent to any currency. Depending on the country, the rate may vary. So, in euros, it usually floats in the range: 1 spent EUR is from 1 to 8 PINS. When purchase in shops, points are charged immediately (in online stores, the enrollment period, on average, 90 days).
For additional information about the terms and conditions, please click here: